WBO and BASC Colombia signed the official agreement, to hold the 2019 World BASC Congress in Colombia. The organizations will jointly organize and host the Congress under the Slogan ¨Trust and Risk Management: The Security and Competitiveness Route".
The World BASC Congress will be held in Cartagena, Colombia, on September 19 and 20, as part of the celebration of the twenty-second anniversary of the creation of the BASC program. The concepts of Trust and Risk Management will be highlighted to achieve security and competitivity in the supply chain, both key factors for the promotion and facilitation of trade. It will be a unique opportunity for entrepreneurs and authorities to analyze the challenges and opportunities of these commitments for their organizational strategies at a national and international level.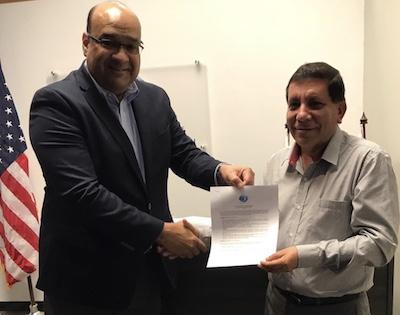 The Organization expects the participation of more than 16 countries, and the presence of entrepreneurs, chapter directors, international auditors and other stakeholders, who will attend the meeting along with their special guests, government representatives, control authorities and international organizations.
For World BASC Organization and BASC Colombia, it will be an honor to receive all attendees in Cartagena and celebrate together the most important event of the year for WBO and its members chapters.